Thank you for considering helping us on our path to greatness. Camp is full of opportunities to improve and leave your mark. To help in this process, we have
The projects expressed in hours only.
A way to consider this is say you have 10 volunteers with you. Take any project and divide by 10 and you should get an accurate timeframe for each project.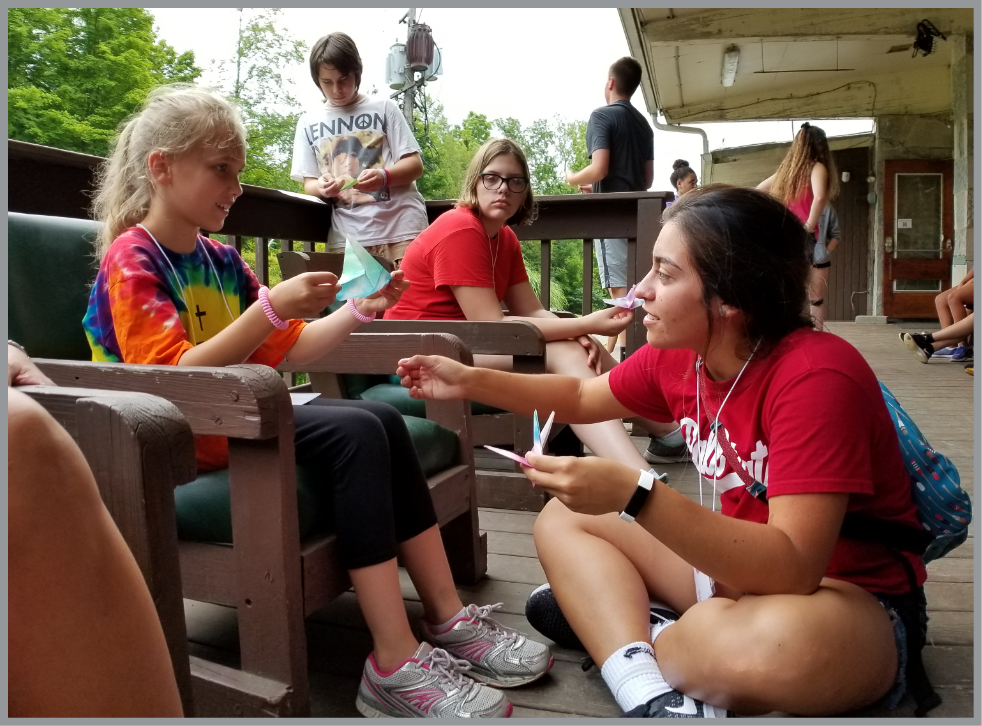 Lodging is available. Lunch will be provided.
Volunteers of all ages and ability levels are welcome. Bring your willingness to work and we'll make sure you leave with a sense of accomplishment and a full stomach!
Please let us know you're planning on attending by the Wednesday before the workday.
Winterizing Goodrich Hall
Dining Hall Area needs to be winterized which consists of shrink wrapping windows.   Moving chairs from porches to storage.
Seasonal Program Winter Storage
Canoes, Art, Archery and More.
Cabents are cabin tents. This is a cabent makeover by adding sides to the structure and screens. Painting and enhancements as needed. 40-hour project per cabent. There are 16 cabents. Our goal is to rebuild 4 this year.
Shelter House
Interior of Dunaway
Outside of Dunaway
Goodrich Hall Exterior
Interior of Goodrich
Croft Basement
Croft First Floor
Croft Loft
Croft Bed Rooms
15 Hours
40 Hours
20 Hours
80 Hours
40 Hours
40 Hours
40 Hours
20 Hours
40 Hours
Fixing and enhancing this program area.
Complete tear out and removal of items to make way for remodeling.   This job requires gloves, a mask because of dust and a 40-yard dumpster (camp provides).   Tearing out old carpet and emptying a house of old office and storage items. 
May – Painting and patching.
Ongoing project of enhancing trails by mulching, building small bridges, clearing down brush, and step building.   Project ranges from 1 hour to 100 hours.
Additional projects upon request.
Copyright © 2019. All Rights Reserved
6946 CO. ROAD 10, ZANESFIELD, OH 43360