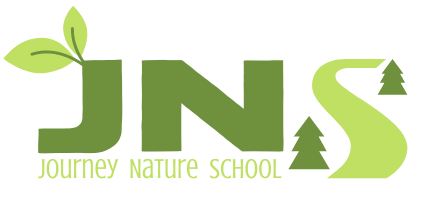 Journey Nature School
Preschool Alternative and Homeschool Supplement
"To raise a nature-bonded child is to raise a rebel, a dreamer, an innovator… someone who will walk their own verdant, winding path."
~Nicolette Sowder
Apply Now
Donate Now
Journey Nature School is a non for profit program that survives, and has the ability to thrive, with generous contributions from people like you.
Whether it's the donation of a book, the amount you would normally spend on coffee, or a way of paying it forward, we gladly accept and honor your efforts to keep our program going.
You can make a donation now at paypal.me/journeynatureschool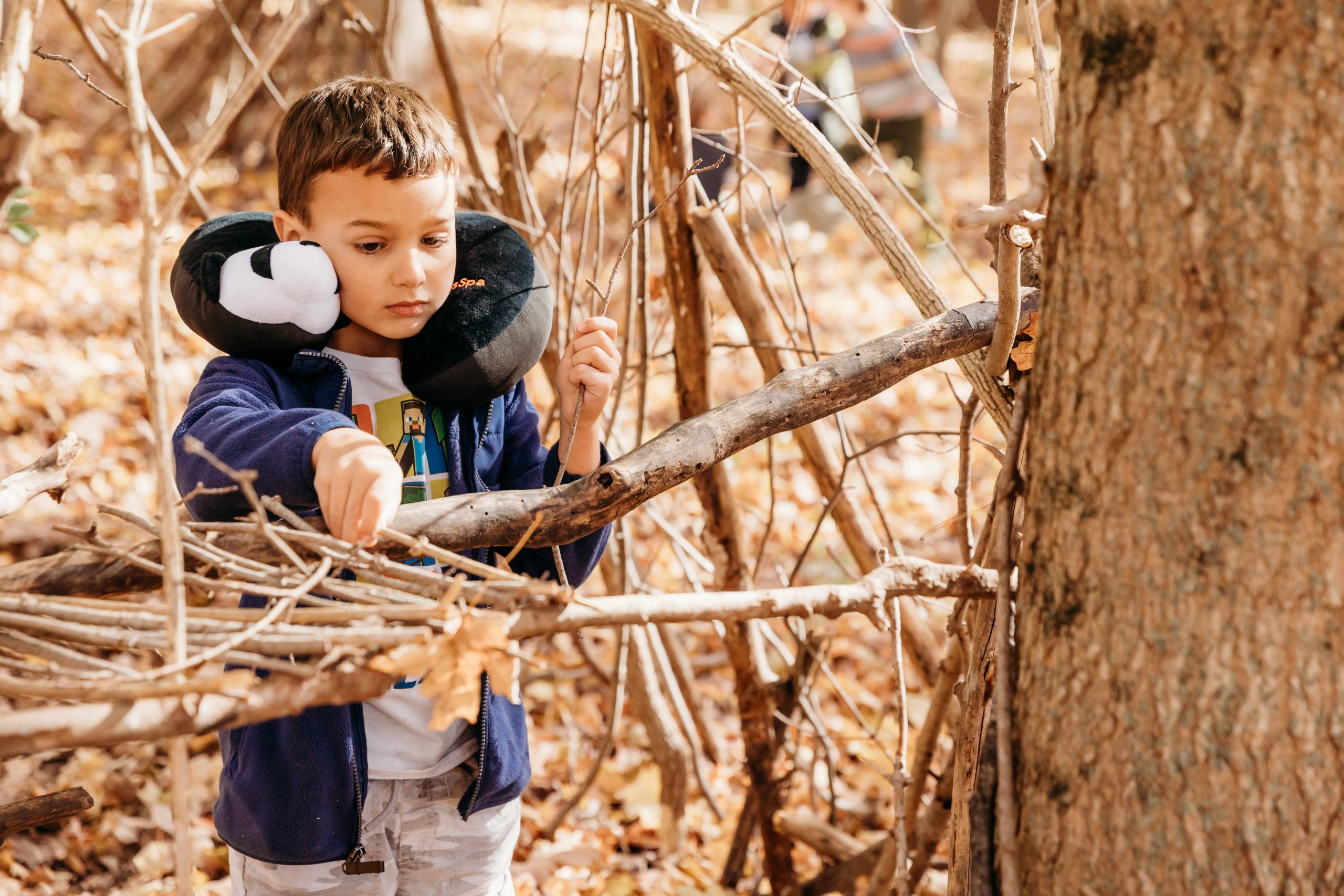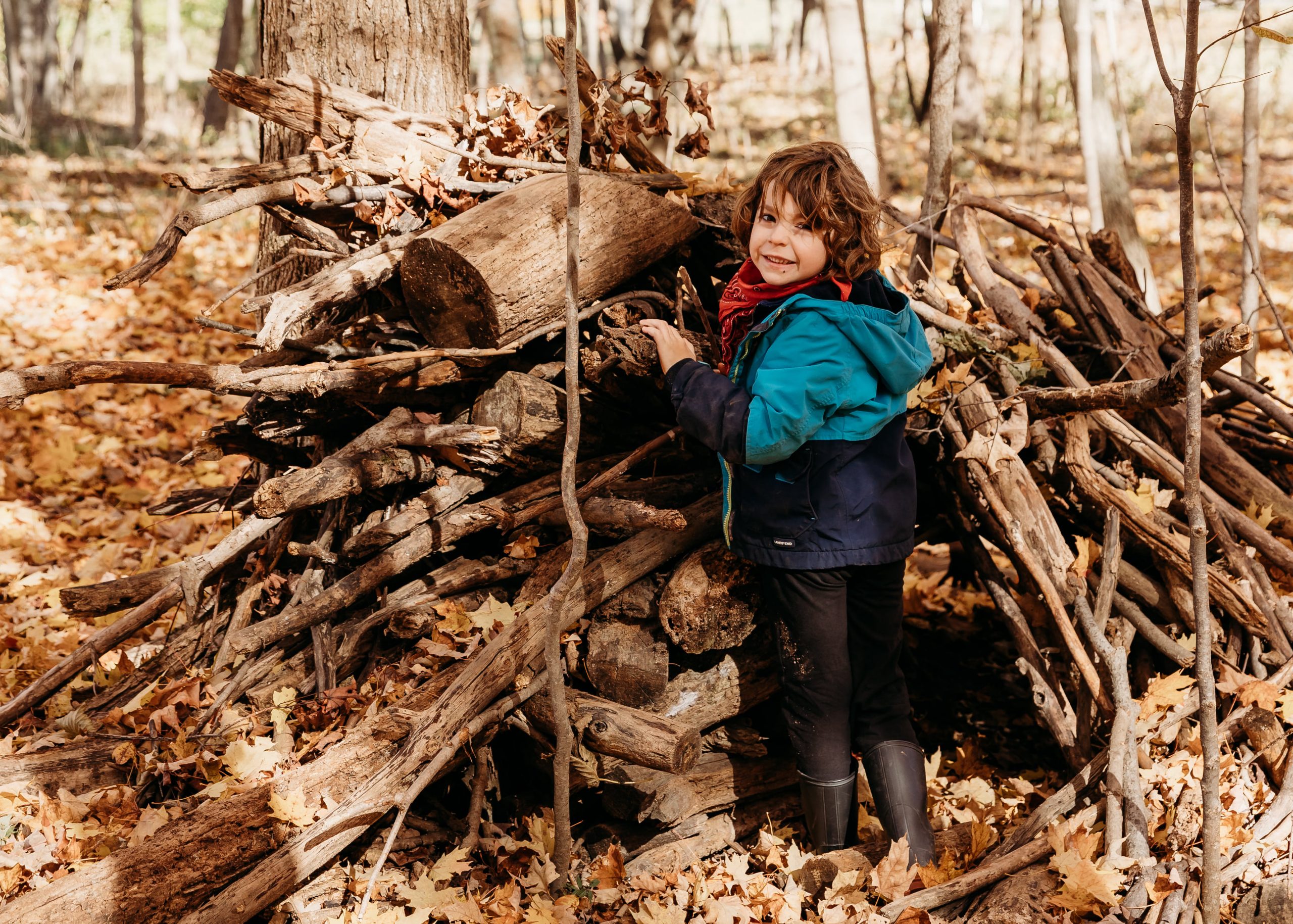 Journey Nature School is a child-centered educational experience for families that, through social justice and environmentally conscious actions in a nature immersive setting, fosters strength in expression, self-confidence, and lifelong learning .
Enrollment
Journey Nature School is a Preschool Alternative or Homeschool Supplement educational program for families in Logan County and surrounding areas.  Our program offers 2 or 3 full-day enrollment options to best support our wide range of learners needs. Currently we have 2 age group-based classes, the Explorers (older) and Adventurers (younger) to best meet the needs of the developmental stages of the children.
Ages: 4-8 years old
*No older than 9 years old on 5/15/2023
Tuition varies based on the option you choose, starting at $160 /month.
Discounted rates are available for families with multiple children.
Enrollment Window
New Families are able to apply on April 15 of each year, if or when there are spots available. 
To be added to the Current Waitlist, please complete the Google Form linked here. 
Curriculum
Journey Nature School (JNS) is a learning opportunity rooted in Reggio Emilia & Montessori educational philosophies, mixed in with a Forest School model. The learning at JNS happens through times of unstructured play, a variety of expression experiences, and small or large group conversations. Children are learning in mixed age groups as the academic content is integrated seamlessly through their foundational practices of social/emotional development, problem solving, critical thinking, self-regulation, and communicating ideas. Big questions guide the child-centered experience, following the International Baccalaureate Primary Years Programme's Curriculum Framework. 
Programming
School Year
Journey Nature School runs from Fall through Spring, similar to a public school calendar. (September – May) The year is split into 3 Quarters with monthly, quarterly, or annual tuition payment options. Families enrolled can make adjustments with each Quarter to match their child's learning needs.
Summer 2023 – JNS Summer Camp
Dates TBD – 7/10 or 7/17 week
JNS Summer Camp is a week-long camp experience on the beautiful property of Kirkmont Center. Children work through exploring major questions like, Who Am I? and How Do I Express Myself? as they take hikes, play in ponds, explore expression materials, and observe wildlife.
(Weather permitting swimming experiences in On-Site Swimming Pool with Life Guard supervision)
Ages: 5-7 and 8-10 (Children will be split into 2 groups and come together for whole group experiences during the day)
Days: Monday – Thursday
Hours: 9:00am – 2:30pm
JNS Student Cost (per child): $130
General Admission Cost (per child): $160
Enrollment Window for the 2023-2024 School year will open April of 2023.
You may add your child's name to our Waitlist for 2023-2024 School Year with the "Sign Up" button below.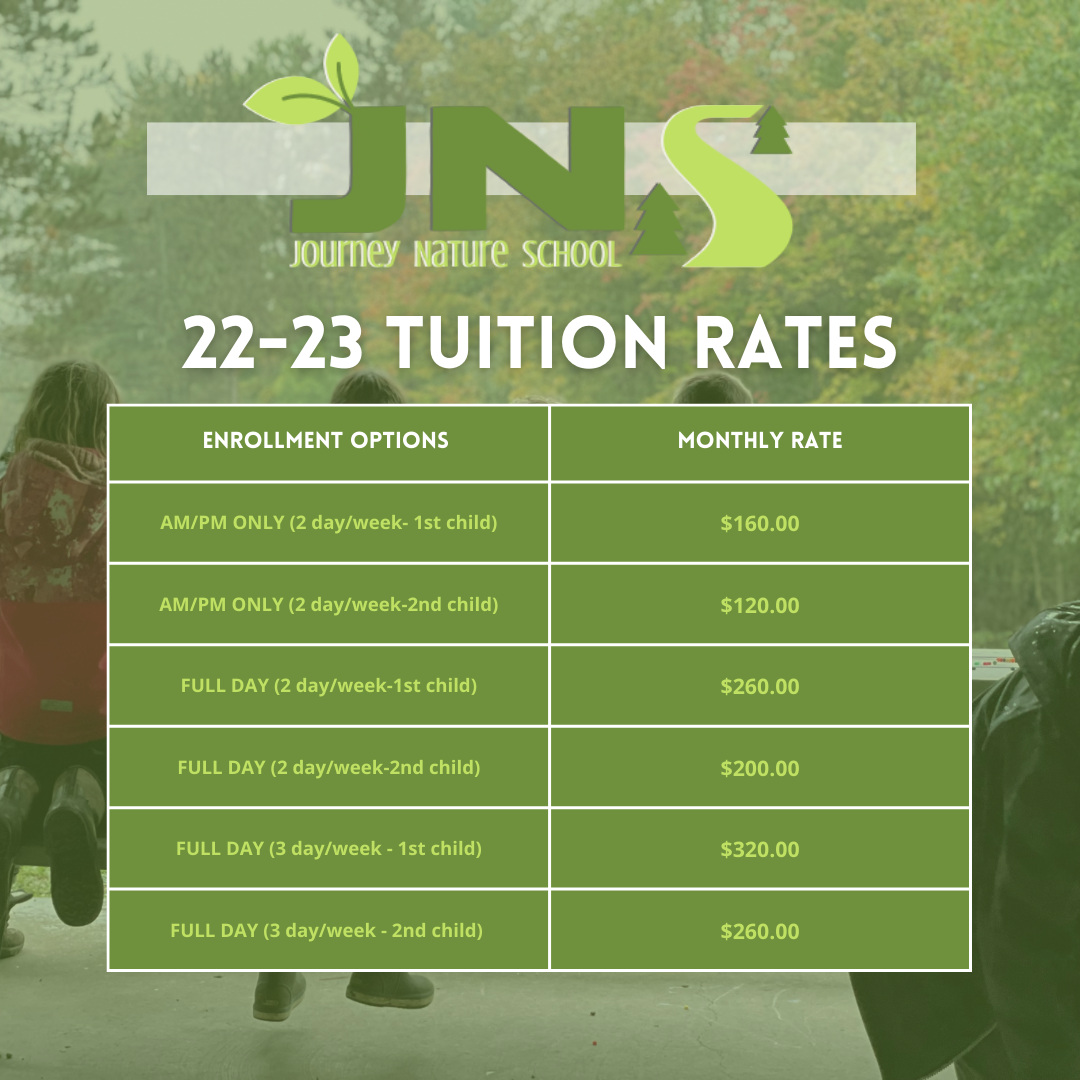 What Our Families are Saying
"I'm so glad that my community has such a wonderful education program for my child. We love Journey Nature School!"
"We loved our time at JNS and fully appreciate the opportunities for freedom, unstructured play, and self-expression. I was a HUGE fan of the topics being emphasized and open discussion around cultural issues we face as society. My boys were Lay's excited to go to school! JNS has been a life saver in our homeschool journey."
"Journey Nature School is truly one-of-kind!! It is truly a whole child experience connecting them to their inner self by exploring the world around them and in community with their peers. It is so fascinating and valuable to hear how my child has developed problem solving skills! I would recommend this program for any child!"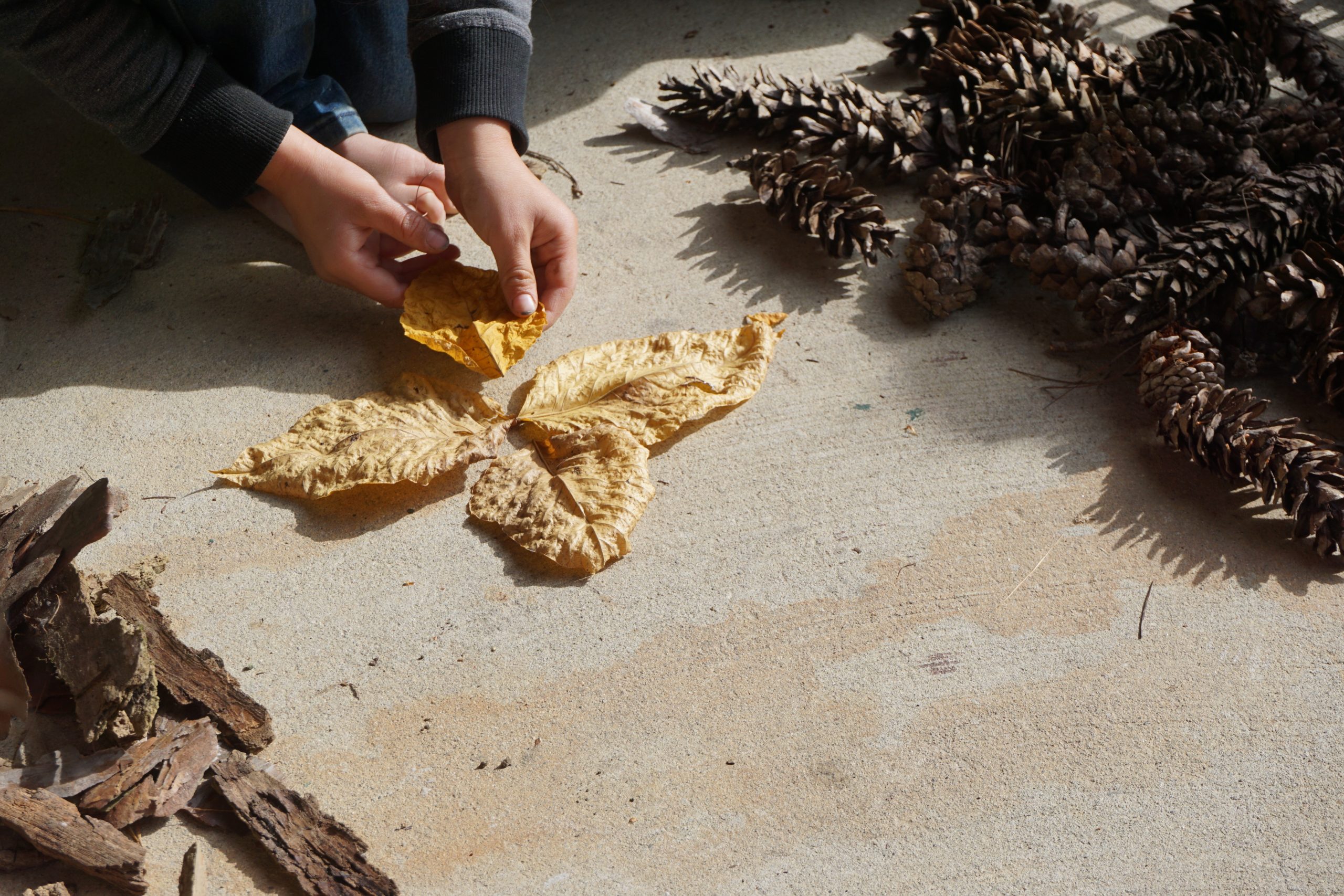 INTERESTED IN MAKING A VISIT?
Whether you are an interested family, looking for a career opportunity, or hoping to make a donation, we would love to have you!
MacKenzie Myers Fitzpatrick
(she/her/hers)
MacKenzie loves people & the earth. With Journey Nature School, "Mac" is able to bring what she loves to the lives of Logan County families. MacKenzie has a Bachelor's of Science in Early Childhood Education from Kent State University. Bringing experience as a public & private school educator with a specialization in leadership and literacy.
Using the framework from many educational theories, Journey Nature School is an option to meet the needs of a wide range of learners while creating meaningful relationships with the self, others, and the environment. Reach out to find out more about this unique learning opportunity.
Meet the Teaching Staff
MacKenzie Myers Fitzpatrick (Lead – Older Group)
Kori Watkins (Lead- Younger Group)
Tori Zupan (Assistant Educator)
Meet the JNS Advisory Committee
Bruce Smith
Chris Westhoff
Janice Kroeger
Michelle Lane
Sara Metzler
MacKenzie Myers Fitzpatrick